Flat Water SUP – All-around Boards

Flat water SUPing is the most popular version of the sport. These are usually a highly stable board that anybody ages 8 to 80 can enjoy. Often considered a beginners board, their average lengths are 8′ to 12′ and generally have the standard double concave bottom used on nearly all surf style SUP boards.
Flat Water SUP – Touring Boards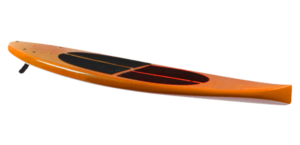 Touring boards are designed for a rider with a place to go. Their displacement hull design helps them move quickly through the water. Touring boards can be used in calm water and for riding bumps and sometimes waves in open lakes and oceans. Touring boards lengths average 10'6″ to 12'6″.
SUP Race Boards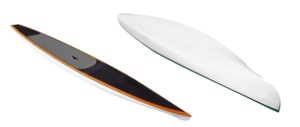 SUP race boards are designed for one thing, speed. The majority of race boards are made in two sizes, 12'6″ and 14′ (common race divisions). Most experienced riders can ride either board. It is recommended if you are over 200 pounds to ride a 14′ board. If you are under 170 pounds, ride a 12'6″. If you are in between, go with your preference. Typically if you are in open lakes or oceans, you would want to go with a 14′ because of its ability to ride the swells.
Inflatable and River SUP Boards
River and Whitewater SUP boards are one of the newest additions to the SUP industry. These are not your average SUP boards by any means. The most common and possibly most durable of the river boards are inflatable. When renting or buying an inflatable board, be sure that it can be inflated to at least 17 psi. Some brands recommend 12 to 14 psi and are less rigid. Hard epoxy river boards can also be found, but are not common in stores.
Inflatable boards are also made for SUP Touring, SUP Surfing, Rescue boards and short and long surfboards.