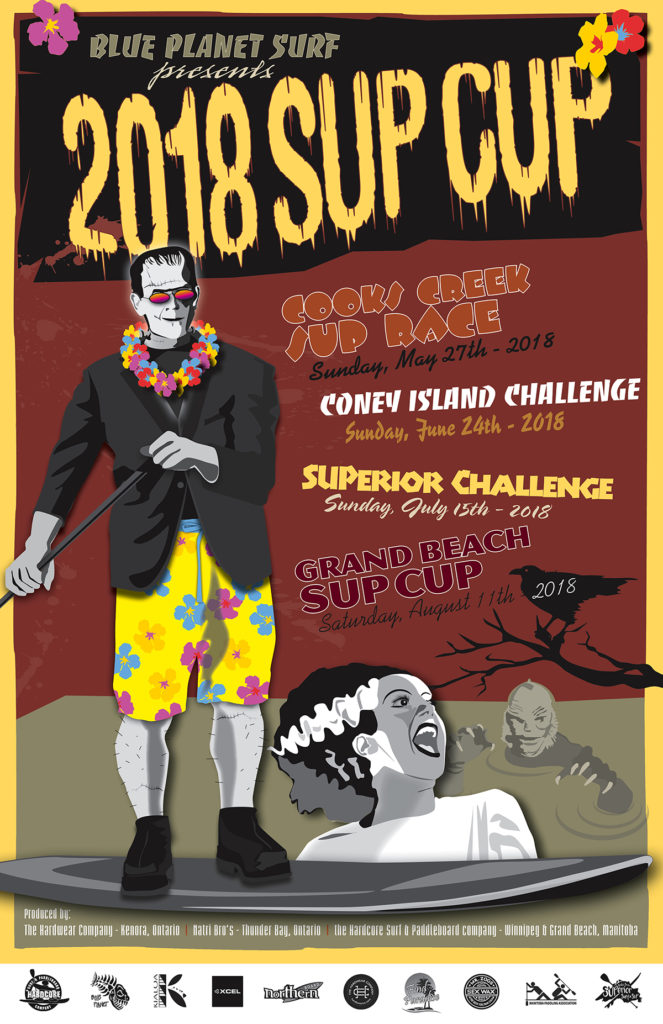 Join the fun and fast growing sport of stand up paddleboarding, showcased at each unique race location with short sprint & long distance races, fun races & relays, clinics, board demos, and lots of prizes up for grabs!!!
Plus just by participating in any of these events, you have the chance to win a Blue Planet Tour Tuf Tech board! Anyone can win!
Never raced before? No problem! All ages and skill levels are welcome. Each race will have different categories for men, women, and board lengths (14′ / 12'6″ and under).
PFDs and whistles are mandatory as per Transport Canada regulations. Most of the waist belt style PFDs have whistles inside with the vest. Double check to make sure you have one. Board leashes MUST be worn at all times during the race or you will be disqualified.
Entry Fees
Register for a single race or a combination of races. The choice is yours. The cost to enter each race is $25. Plus you will receive additional draw ballots for the grand prize draw!
Enter in one race and receive one draw ballot.
Two races gets you three draw ballots.
Three races gets you four draw ballots.
All four races gets you six draw ballots!
Each race is part of the Central Canada 2018 SUP CUP Race Series. Click on the tabs below for more information on each race.
Cooks Creek SUP Race
Coney Island Challenge
SUPerior Challenge
Grand Beach SUP Cup